The collectors, merchants, and scavengers of the Universe…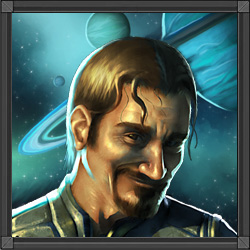 join their ranks, and discover untold profits.

Members of the GCF excel at trading goods and their ships and technologies relate primarily to maximizing their trading profits and being able to move huge quantities of goods efficiently.

Some of the most precious items in the galaxies can only be safely moved within GCF crafted cargo holds.
The Galactic Commerece Federation currently controls 7 sectors
In Imperatu quarters GCF stands for Gawky Cheese Face